RouteSavvy User Guide – 3.2 – Add Stops to A Route
To create a route, at least 2 locations (4 for optimizations) needs to be added to a route. Stops are added to a route by:
1.  Adding individual locations as a stop
2.  Adding the folder as stops
3.  Drawing a shape around locations and adding them as stops

Location(s) that are added to a routed with display as stops with rectangular icons with numbered labels indicating the current order are added to the map. The first stop (start) of the list is green, the last stop (End) is red, and all other stops (Inbetween) are yellow.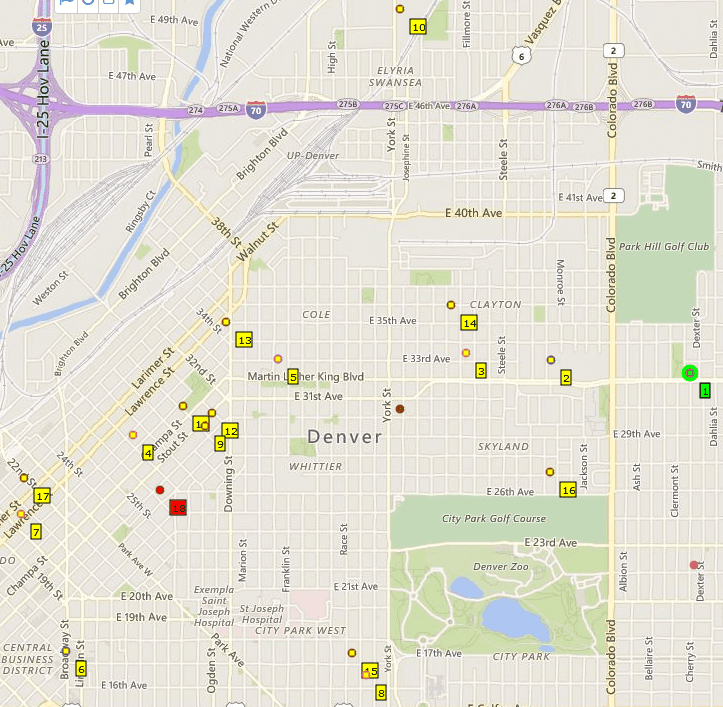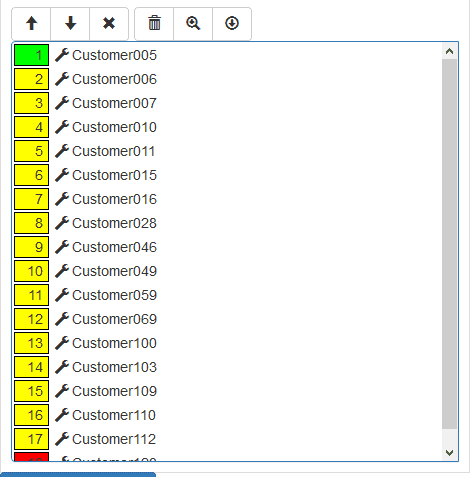 There are multiple ways you can add stops to a route.
1.  Add Individual Locations
Right-click a location or left-click the wrench in the list of locations on the Map tab, and select "Add Location as Stop".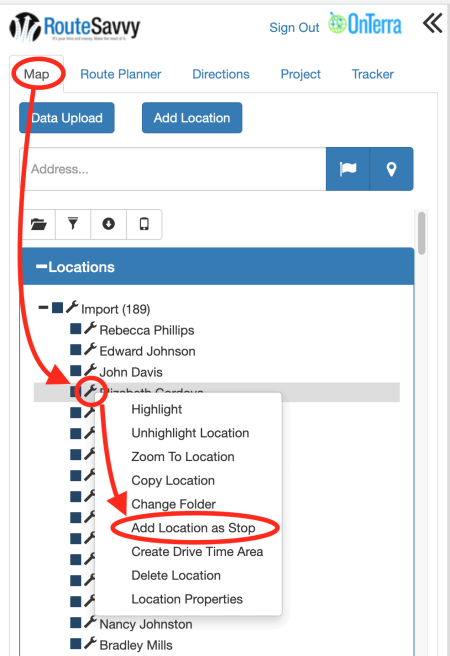 You can also left click any location on the map and click the "Add as Stop" icon.  It does not matter what tab is selected in RouteSavvy, since this action takes place on the map pane on the right-hand side.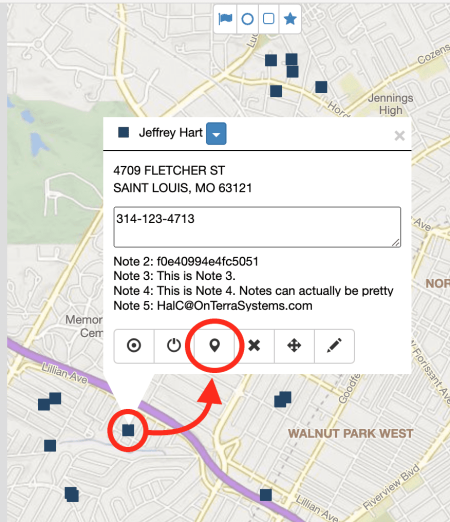 2.  Add All Locations in a Folder
Right-click a folder name or left-click the wrench next to the folder name on the Map tab, and select "Add Folder as Stops".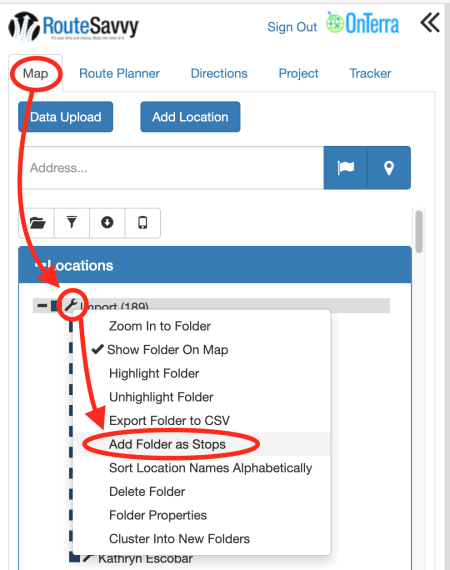 3.  Draw a Shape Around Locations
Select a shape tool (circle, rectangle, or polygon) from the buttons at the top of the Map and draw a shape around a set of locations.  Right-click inside the shape to open the context menu containing the option "Add Visible Locations as Stops." This option will add all Locations inside the Shape as stops. Context menu "Add Visible Locations as Stops" is also available for drawn areas without saving the area as a Shape.  More on working with Shapes can be found here.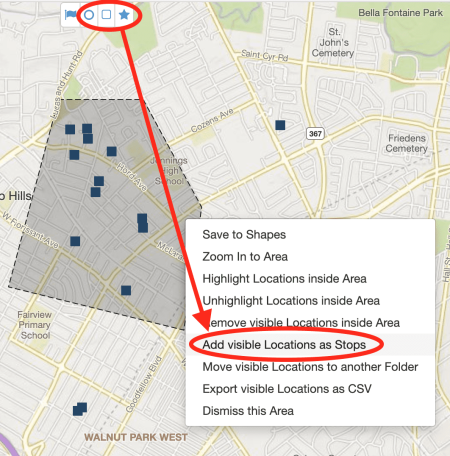 Add Stops Warning
If any of the locations being added as a stop have geocoding issues, RouteSavvy will display a warning. You can Accept Locations with Issues or Don't Accept Locations with Issues. If you don't accept the location(s), any location with a geocoding issue will not be added to the route, but the stops without geocoding issues will be added.