RouteSavvy User Guide – 4.3 – Mobile
RouteSavvy allows you to take any route and create a mobile friendly read only version with a unique link. You can email/text this link to yourself or drivers. The mobile route can be opened on most mobile devices and you can use Google Maps or Waze mobile apps for turn-by-turn navigation and voice guidance.
First, click on the Mobile button in the Directions tab.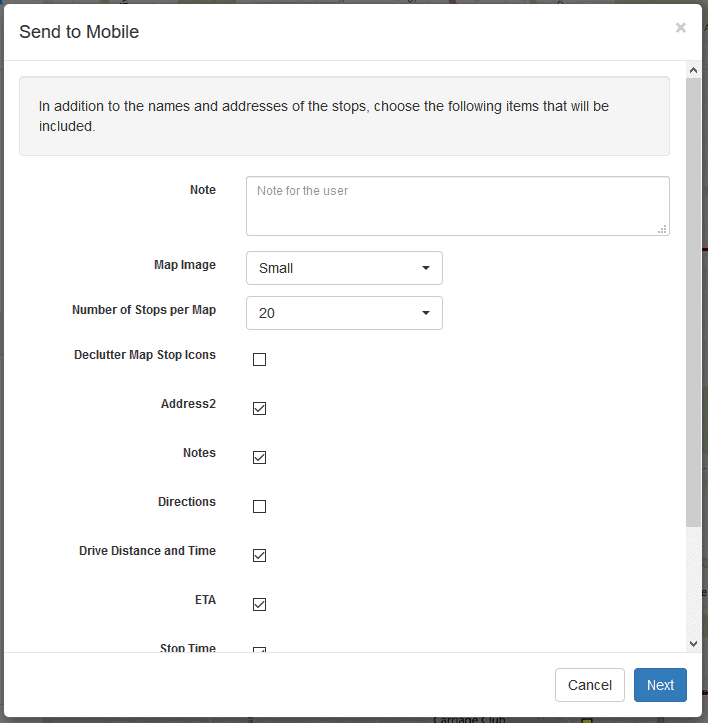 You can customize the data sent to mobile as needed.
Note field – Allows you to include a custom note with your mobile route. This might be driver name, day of the week etc.
Map Image – Map Image is the size of the static map you want to include. Large is good on tablets while small is better on mobile phones.
Number of Stops Per Map – This allows you to customize the number of stops on each static map. e.g. if you have 30 stops in a route, you could have RouteSavvy split into 3 separate maps for each review.
Declutter Map Stop Icons – Allows the static map icons to be more clearly seen on the map. Useful if there are high density stops.
Checkboxes for individual route and stop fields – Allows you to choose which fields will be included in mobile routes.
The Next button creates the mobile route, this unique link can be shared or saved. The Email Mobile Route Link button opens a draft email in your default email client.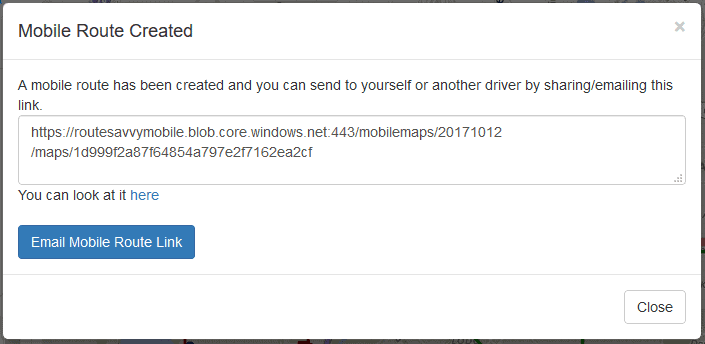 Opening the mobile route link on a mobile phone or tablet will display a static map and stop information.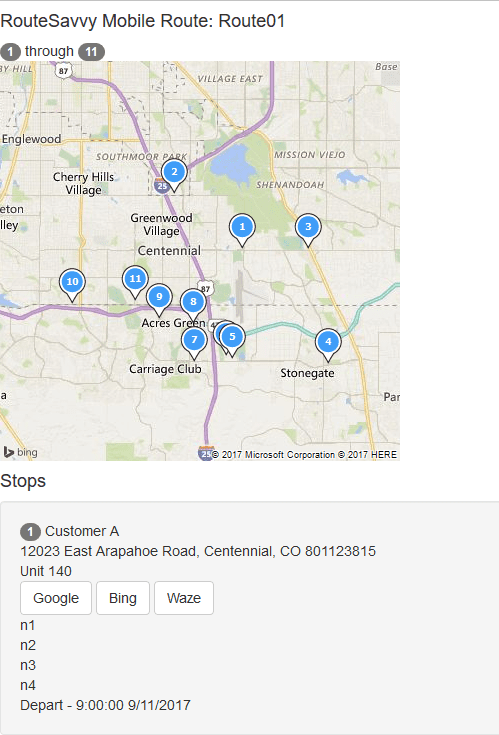 Clicking on the Google or Waze button for each stop, will open that stop in Google or Waze app and allow you to start turn-by-turn navigation to that stop.
Google Map Button