Tree Care Routing Software Case Study: Regional Tree & Lawn Company Uses RouteSavvy To Save More than $100 Per Week in Fuel Costs, Office & Crew Time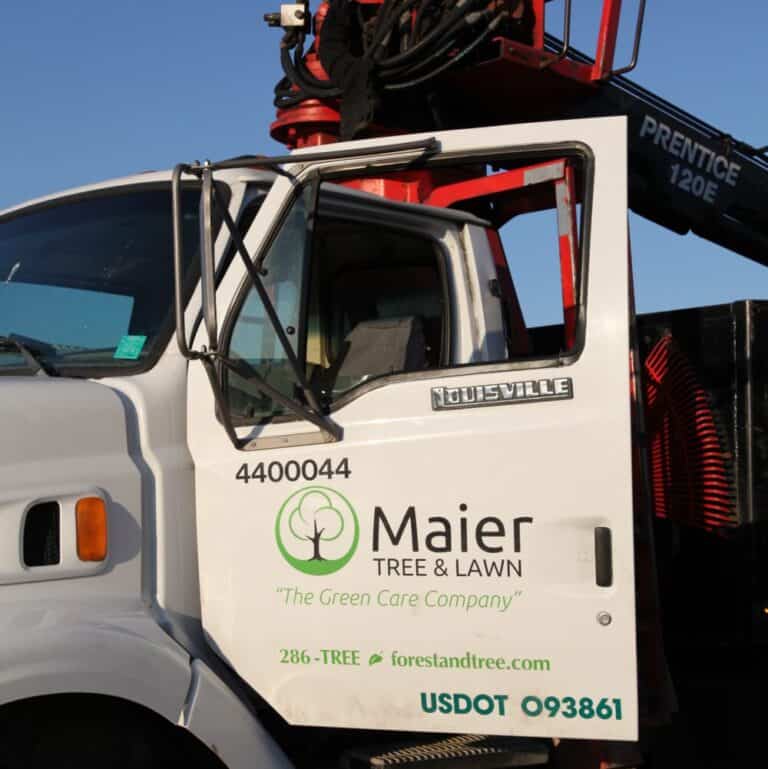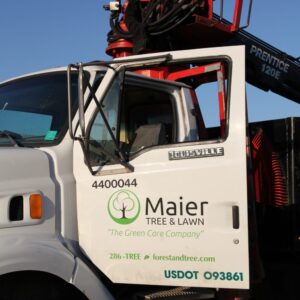 Tree & lawn care companies benefit hugely from tree care routing software solutions like RouteSavvy route planning software. In the case of Maier Tree & Lawn, a Davey company located in Minnesota, this busy tree & lawn care company has seen enormous benefits from using RouteSavvy. With unique vehicles such as debris loaders and plant health care trucks, each having their own special routing needs, the flexibility of the RouteSavvy route optimization tool has become a key asset for Maier Tree & Lawn.  Maier Tree & Lawn has thousands of happy customers who trust them for care of trees, shrubs, and lawns.
With a fleet of 18 vehicles, ranging from sales cars to pick-up trucks and boom trucks, the route planning responsibilities can be different for each vehicle, according to Angela Morgan, Maier Tree & Lawn client experience coordinator.
"For example, our debris loader truck commutes between 3-5 job sites a day, with trips to a brush dump in between stops.  Our plant health care trucks leave our shop in the morning, and are routed efficiently by type of service and make numerous stops in a day," she explained.
With multiple vehicles generally going to approximately 15 stops in a day, the complexity of routing was just something that could not be handled without an efficient route planning tool.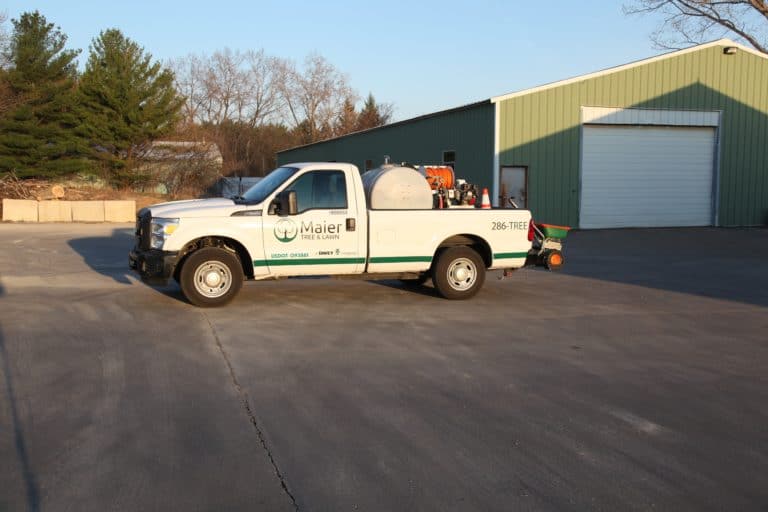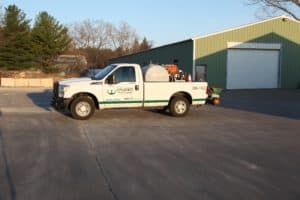 "RouteSavvy saves us probably $25-30/week in office time, not to mention the savings in fuel costs and crew time savings. Our best guess is that RouteSavvy saves us between $100-150/week."
— Angela Morgan, Client Experience Coordinator, Maier Tree & Lawn
Before Maier Tree & Lawn started using RouteSavvy, their route planning and routes were inefficient.
Ms. Morgan particularly likes that RouteSavvy takes the guesswork out of creating efficient routes, and that route information can easily be uploaded rather than manually entered. In addition, the numerous folder options and ability to export a route to GPS device or smartphone are of great importance.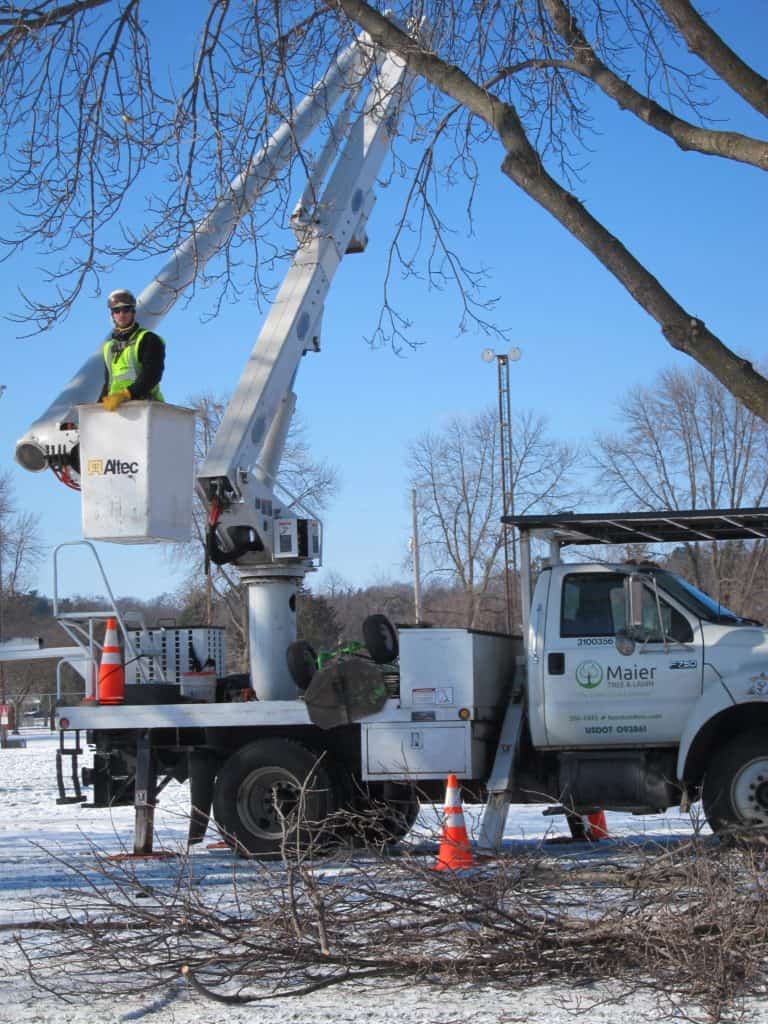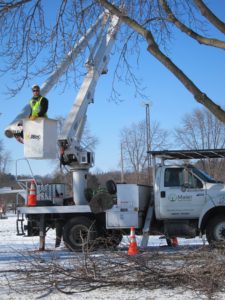 "Our current systems did not allow us to order our work based on location," she noted.  "Paper routes were being generated by hand, and we needed something that could quickly identify stops in certain quadrants of our city."  Along with filling these needs, RouteSavvy proved to be both a cost-effective, easy-to-use, off-the-shelf route planning software solution for Maier Tree & Lawn.
Although it can certainly provide mapping and route optimization capabilities not provided by many other systems, RouteSavvy was designed to interact easily and seamlessly with data exported from other systems.  "The CSV file format interchange in RouteSavvy works really well with my current systems," notes Mrs. Morgan.  By using RouteSavvy, Maier Tree & Lawn is saving at least 2-3 hours of time per week, in addition to the quoted cost savings.
Need affordable tree care routing software for your tree & lawn care company? Contact the RouteSavvy team for a free, one-on-one DEMO.