RouteSavvy Route Planning Software Serves As Potent Meal Delivery Route Planning Tool for Fit Fixins

When Fit Fixins' owners started delivering healthy meals to Florida customers, they had no idea that RouteSavvy route planning software would be such a powerful, game-changing meal delivery route planning tool. This fast-growing meal delivery company prepares and delivers delicious, low-fat, gluten-free, low-glycemic meals, in healthy portion sizes, at affordable prices, to residents throughout southeast Florida.
Founded in 2014, Fit Fixins has grown to a company fleet of 3 SUVs and 7 personal vehicles of delivery drivers.
"What brought us to RouteSavvy is that we were looking for an economical way to simplify our logistics and quickly generate efficient routes," said Clyde Tiger, of Fit Fixins. "When you're in the meal delivery business and you have a 4-hour window (or less) to get that fresh meal to a customer, efficient routing is a key component of the business."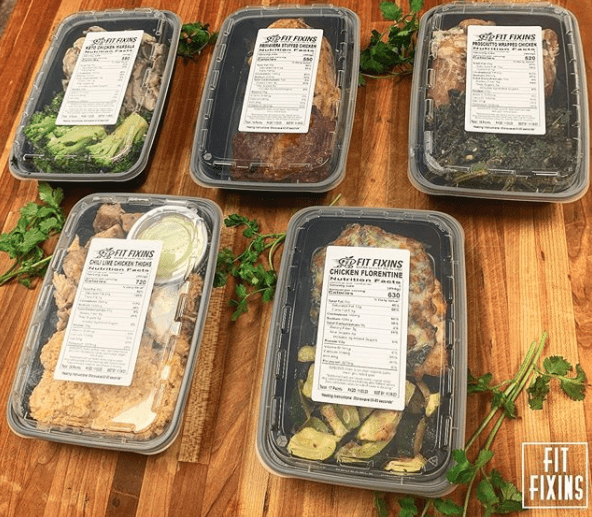 Clyde Tiger added that reducing miles driven from more efficient routing also reduces fuel costs – which is a big expense for small businesses delivering products every day.
RouteSavvy Route Planning Software has helped us grow our business and DOUBLE our meal delivery capacity."
-Clyde Tiger, Fit Fixins
RouteSavvy Helps Fit Fixins Save More Than $3,000 Per Year in Time Savings Alone
In the early days of the company, Fit Fixins managers were spending 2-3 hours per day planning routes manually, recalled Clyde Tiger.
"It took hours to plan routes manually, which would get even more time-consuming when we added new stops to the original route," he said. "RouteSavvy has expedited and streamlined our ability to generate efficient routes."
RouteSavvy's ability to streamline the route planning process has saved Fit Fixins' more than $3,000 per year in staff time. (This does include money saved from spending less on fuel, vehicle maintenance, and labor costs.)
"It used to take us more than 3 hours to manually plan routes," said Chelsia Tiger, of Fit Fixins. Now we can plan all our routes in 30 minutes to 1 hour, twice a week. As a result, this saves us 4 hours per week; 16 hours per month; and 208 hours per year – at a rate of $15/hour. This equates to staff time savings of $3,120 per year, and RouteSavvy only costs us $300 per year."
RouteSavvy Proves Easy To Learn, Easy To Use
Fit Fixins found RouteSavvy after a logistics consultant serving meal prep companies recommended it. They found RouteSavvy to be a real time-saver and easy to use. "Once our logistics consultant recommended RouteSavvy, we got a demo and it was so simple to understand and use. All we have to do is enter the addresses and RouteSavvy gives us an efficient route – in minutes," he explained.
RouteSavvy Bring MANY Benefits To Fit Fixins' Operations
RouteSavvy has brought a wide array of benefits to Fit Fixins, including:
Increased Meal Delivery Capacity / Increased Revenue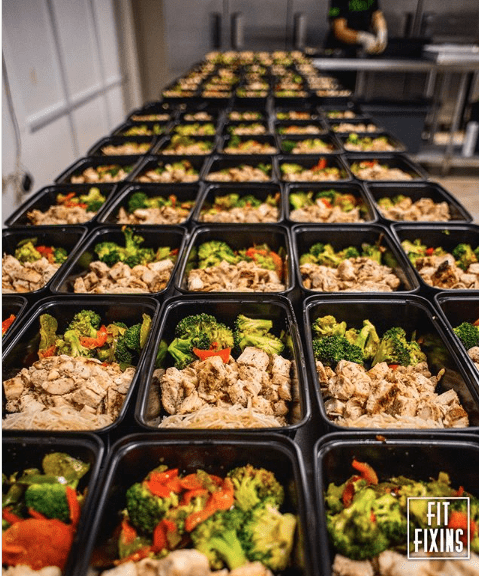 With manual routing, Fit Fixins was averaging 15-20 fresh meal deliveries per route within a 4-hour window. With RouteSavvy, Fit Fixins can now handle upwards of 35 meal deliveries per route, within their 4-hour delivery window. "RouteSavvy route planning software has allowed us to shoehorn more meal deliveries per route, and double our capacity," said Clyde Tiger.
Fuel Cost Reductions
RouteSavvy has dropped the cost of the fuel spend for the company-owned vans.
Mileage Reimbursement Cost Reductions
Fit Fixins pays its independent drivers mileage. Since RouteSavvy's more efficient routing reduces miles driven, Fit Fixins' costs for mileage reimbursement to independent drivers has been reduced.
Improved Customer Satisfaction
RouteSavvy's more efficient routes make for good customer service from increased professionalism, according to Clyde Tiger. "With RouteSavvy, we deliver meals in a timely manner and we can give ETAs to customers who want to know when their order will be delivered."
Improved Driver Accountability
Reducing miles driven is particularly helpful for keeping operational costs down when businesses are paying mileage to delivery drivers. The routing information also helps improve driver accountability. "Before we started using RouteSavvy, some drivers might claim an inflated mileage number and we had no way to verify that," he said. "Now, with RouteSavvy, we know how many miles should have been driven and can cross-reference that with the mileage claims from independent drivers."
RouteSavvy Helps Delivery Businesses Grow

"No question, RouteSavvy has allowed us to grow the business," said Clyde Tiger. "For any small business owner involved in home deliveries who wants to maximize their deliveries & be efficient, we definitely recommend RouteSavvy. It's a valuable meal delivery route planning tool that's a valuable asset to our business," he said.