Those who want to learn about RouteSavvy should turn their attention to OnTerra Systems, which developed and brought RouteSavvy to market in 2008.
Based in Colorado USA, OnTerra Systems was founded in 2005 by Steve Milroy, a recognized expert in Web mapping technologies. Since then, OnTerra Systems has become a leader in:
Route planning software;
Web-based aerial imagery; and
Bing Maps licensing…all designed, scaled, and priced specifically for the needs of small to mid-sized businesses and non-profits.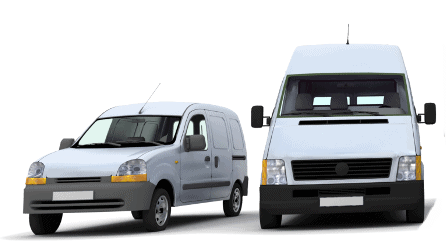 About RouteSavvy & The History of OnTerra Systems
In the early years, OnTerra Systems got its start by developing custom, integrated software solutions for web mapping, using Bing Maps, for hundreds of clients. During that time, the OnTerra Systems development team also was crafting a powerful route optimization algorithm designed specifically for small to mid-sized fleets.
Want to learn more about the development history of RouteSavvy Route Optimization? Click or tap HERE.
OnTerra Systems Leadership Team
STEVE MILROY
PRESIDENT & CO-FOUNDER
Steve Milroy has 20+ years of experience in information technology development and consulting, and is a recognized expert in Web mapping and route planner technologies. Prior to founding OnTerra Systems, Milroy was a senior vice president for Advaiya, Inc., where he created and managed the Advaiya field team which supported Microsoft Infrastructure Optimization (IO), customer consulting, technology evangelism, and partner training. Milroy also was Director of Emerging Technologies for Immedient, Inc., where he was responsible for the company's mobile solutions practice. For several years, Milroy also worked as an independent technology consultant specializing in Web mapping and mobile software projects. A recognized expert in Web mapping, fleet optimization, and GIS consulting, Milroy has delivered presentations on Web Mapping, Bing Maps development, and related location technologies at hundreds of notable information technology and Web mapping industry events since 2001. Mr. Milroy earned a Bachelor of Applied Science in Biological and Chemical Technologies from the University of Western Sydney, in Sydney, Australia. He also is a certified Emergency Medical Technician (EMT-B), and has also worked as a volunteer EMT and part-time ski patroller at Copper Mountain Ski Resort in Colorado.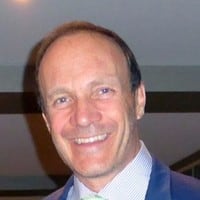 DAVID TAYLOR
CHIEF OPERATING OFFICER
David Taylor has decades of experience managing & growing software companies both in the US and Europe.  Prior to joining OnTerra Systems, Taylor was the President and CEO of Radius Solutions where he successfully leveraged the buyout of the company in 2005 and then sold the company to Electronics For Imaging in 2010 where he continued to run the business and other Printing and Packaging Software entities.  David brings a host of experience to round out the OnTerra Systems management team, including: strategic planning, market expansion, sales and marketing, logistics, and more. In his role as chief operating officer, Mr. Taylor is responsible for expanding RouteSavvy's market reach, enhancing enterprise markets & assisting with company growth objectives. Taylor hails from London, England,  where he earned a BSc in Computer Science and an MBA from Cranfield Business School.  Living in the Rockies, Taylor loves the outdoor life and can regularly be seen hiking, biking and skiing.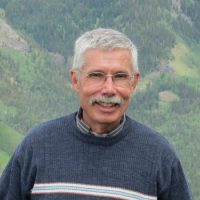 RANDY GEORGE
DEVELOPMENT & SUPPORT MANAGER
Randy George has 40+ years of experience in all aspects of software development. He has served as the lead developer of RouteSavvy route planning software for end users and the RouteSavvy Application Program Interface (API) for developers who want to integrate the RouteSavvy route optimization software engine into their own route planning systems. Prior to joining OnTerra Systems in 2009, Mr. George was the owner of Micro Map & CAD, where he pioneered the development of digital mapping data and translation tools for the CAD industry. He also served as a software engineer for 15 years at Elward, Inc., a design, manufacturing & construction company. He earned a Bachelor of Science in Engineering from Geneva College, graduating Magna Cum Laude. He also pursued additional coursework through the University of Colorado at Boulder Computer Science Master Degree program.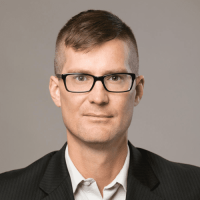 TILLMAN SAYLOR
DIRECTOR OF SALES
Tillman Saylor is uniquely qualified to lead OnTerra Systems' sales efforts. For 10+ years, he has focused exclusively on selling commercial satellite & aerial imagery, GIS, web mapping, and real-world geospatial technology applications. Prior to joining OnTerra Systems, Mr. Saylor served as a sales manager at MapMart, a mapping services company that distributes satellite imagery, aerial photography, and web mapping products. He also served as a sales manager for Boulder, Colo.-based Spatial Energy, which acquires, processes, and manages the most extensive collection of satellite and aerial imagery, digital elevation models, and related geospatial data. He also has held a variety of sales and project management positions with MDA Federal, Inc. (formerly Earth Satellite Corp.) – a geospatial information services firm specializing in remote sensing and geographic information system (GIS) technologies. Mr. Saylor earned a Bachelor's Degree in Earth Sciences from Montana State University, with a focus on Geographic Information Systems. He also earned a Master's Degree in Information Management with a specialty in Geospatial Information. In his spare time, Mr. Saylor enjoys fly fishing, snowboarding, and playing the guitar.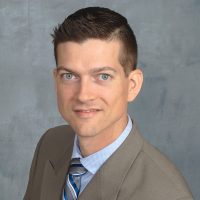 HAL CARLISLE
ROUTESAVVY SUPPORT SPECIALIST
Hal Carlisle has 10+ years of experience as a tech support specialist, and he has a special interest in helping people learn and understand how to use software. As a RouteSavvy Tech Support Specialist, Hal helps customers learn to maximize their use of RouteSavvy Route Optimization Software. He's available both for tech support calls and one-on-one screenshare demos.
Hal is fluent in both English & Spanish, and has provided bi-lingual tech support on computer hardware & software, printers, digital cameras, lighting systems & various applications for customers in North America, South America & Europe. Prior to joining OnTerra Systems, Hal served as a tech support specialist serving Enterprise Rent-A-Car, National & Alamo rental car branches worldwide. He also has experience teaching English as a second language. Hal earned a Bachelor of Arts in Spanish from the University of Missouri. He has also studied and lived abroad in Costa Rica.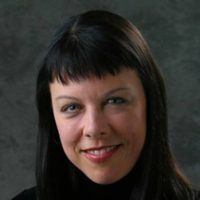 COURTNEY DEWINTER
CHIEF MARKETING OFFICER
Courtney DeWinter oversees OnTerra Systems marketing & PR programs. She brings 30+ years of software marketing experience to the table for OnTerra Systems. She has held senior account strategist positions with large Denver public relations firms, as well as serving as a marketing communications & PR specialist for a publicly traded technology company. She also has worked as a member of the media, specifically as a business reporter. Ms. DeWinter earned a degree in technical journalism from Colorado State University.