The RouteSavvy User Guide for Route Optimization & RouteSavvy User Guide for GPS Tracking provide simple, step-by-step directions to learn to maximize your use of RouteSavvy.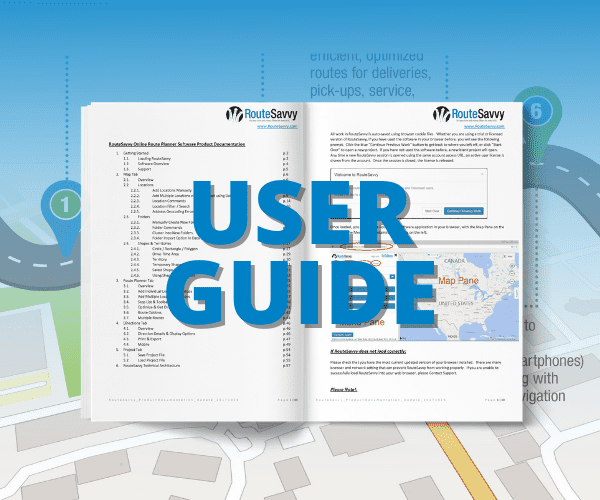 RouteSavvy is powerful, affordable route planning software designed for businesses & non-profits involved in deliveries, pickups & service calls.
RouteSavvy Route Planning Software User Guide Contents
Getting Started
RouteSavvy Locations
RouteSavvy Route Planner Functions
RouteSavvy Driving Directions
RouteSavvy Shapes, Territories & Notes
RouteSavvy Project Files
RouteSavvy Fleet Tracker provides an affordable way for even modestly sized fleets to deploy fleet tracking by using a driver's smartphone for GPS Tracking.
RouteSavvy Fleet Tracker User Guide Contents
Getting Started

Loading the App

Setting Device IDs

Using Fleet Tracker