Nonprofit Pickup Routing Software Case Study: PlanetAid Saves Time & Money With RouteSavvy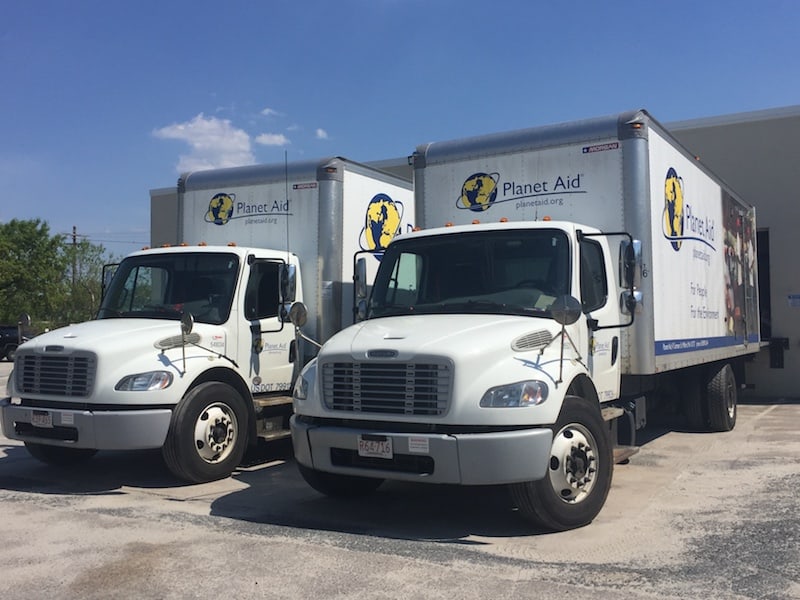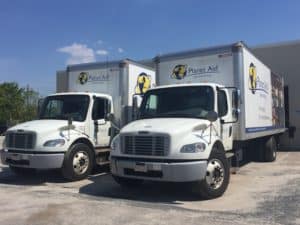 In this nonprofit pickup routing software case study, we explore how PlanetAid, a busy non-profit that collects & recycles clothing and textiles, uses RouteSavvy route optimization software to save time & money through more efficient routing of its fleet.
PlanetAid has yellow donation receptacles and bins located throughout the United States. Through recycling of clothing and textiles plus monetary donations, PlanetAid protects the environment and supports sustainable development in impoverished communities around the world. According to their website, "Disposing of household textiles in a landfill produces greenhouse gases. Recycling your clothes will not only prevent those greenhouse gases from being emitted, but also lessens the need for newly manufactured clothes, effectively cutting down on the environmental damage incurred in the textile manufacturing process."
With a fleet of approximately more than 100 vehicles, PlanetAid's drivers leave their various locations around 4:00 am and return around 3:00 pm, each with a very busy day and about 20 to 30 locations to service per driver.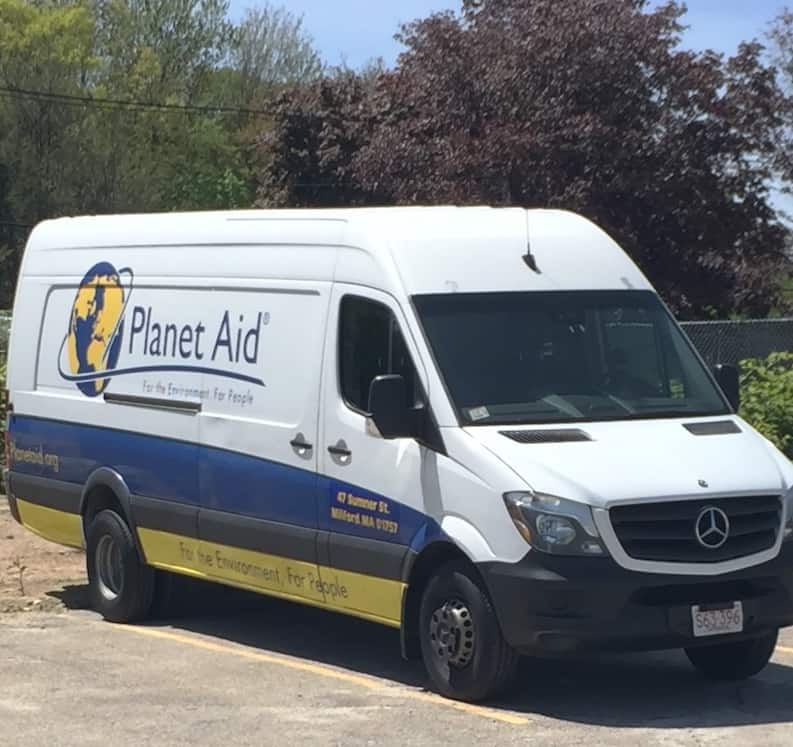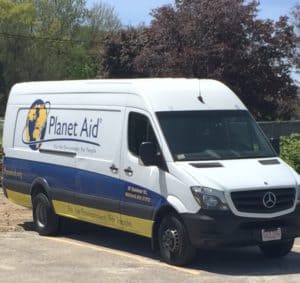 "In the past, our drivers wasted a lot of time driving around because their stops were not being efficiently routed," according to Luana Costa, with PlanetAid. "Now that RouteSavvy is in place and being used on a daily basis, there is much less time wasted, and it is very easy to make routes as needed."
"Although the drivers do not necessarily need to interact with the local business owners for each donation bin that they are servicing, more efficient routing leads to more efficient servicing – because no one wants to donate their clothes, only to find the bin full," she said.
Ms. Costs said the two top functions of RouteSavvy that are most useful for PlanetAid are the ability to create multiple routes and the ability to save project files.
PlanetAid management also chose RouteSavvy nonprofit pickup routing software because it features an interface and functions that are very similar to Microsoft's MapPoint, a system that PlanetAid had used until support for MapPoint was discontinued in 2016.
They also chose RouteSavvy because of its ease of use, since many different users with different backgrounds use the software.
RouteSavvy Online Route Planner Saves PlanetAid 2 Hours Per Driver, Per Day!
After using RouteSavvy, PlanetAid found that they are saving an average of 2 hours per driver, per day, according to Ms. Costa. The savings in time, labor, and fuel costs have proven very helpful for this dynamic non-profit.