RouteSavvy User Guide – 6.2 – Save/Open Projects
Save Projects
Project files are saved in a *.JSON format. You should save your work and backup project files. To share a project with another RouteSavvy user send the JSON file to them.
Click Save Project File, you can then type in a name for the project or simply click Save to use default name with date suffix.

You will then see a dialog box for project.json.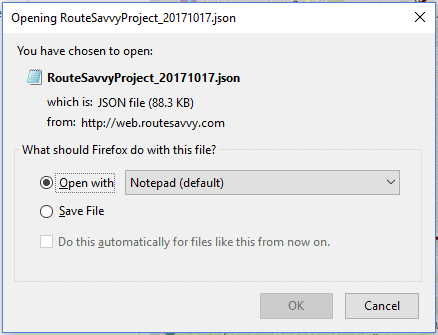 Note – This save project example shows how FireFox file save works. Different web browsers will allow download the project file differently.
Load Projects
Click Load Project File, then browse to your RouteSavvy Project file, then select Load Project.