Tree Service Routing Software Case Study: Maier Tree & Lawn Uses RouteSavvy Routing Software To Save More Than $20,000 Per Year in Fleet & Labor Costs
With a diverse fleet that includes vehicles & heavy tree care equipment, each with their own special routing needs, RouteSavvy route optimization software has become a key resource for Minnesota-based Maier Tree & Lawn, a Davey Company. Maier Tree & Lawn uses RouteSavvy to generate optimized, efficient routes, which reduces fuel costs and other fleet maintenance costs. RouteSavvy's ease of use and processing speed also saves hours of staff time each week by reducing time spent planning routes.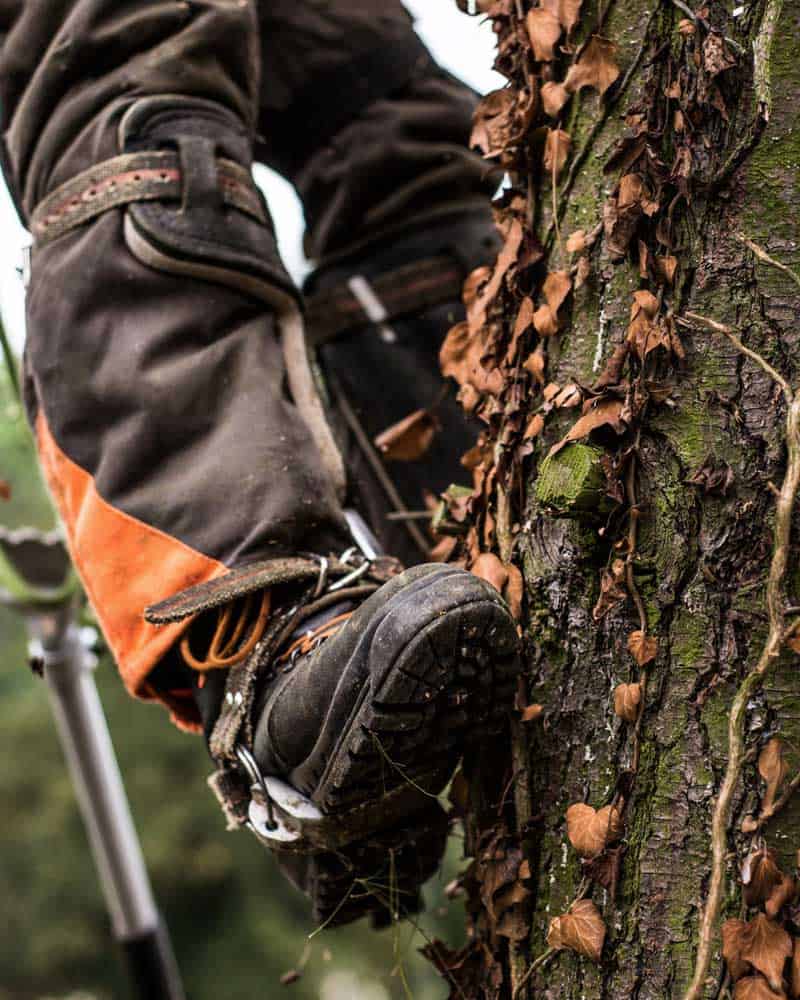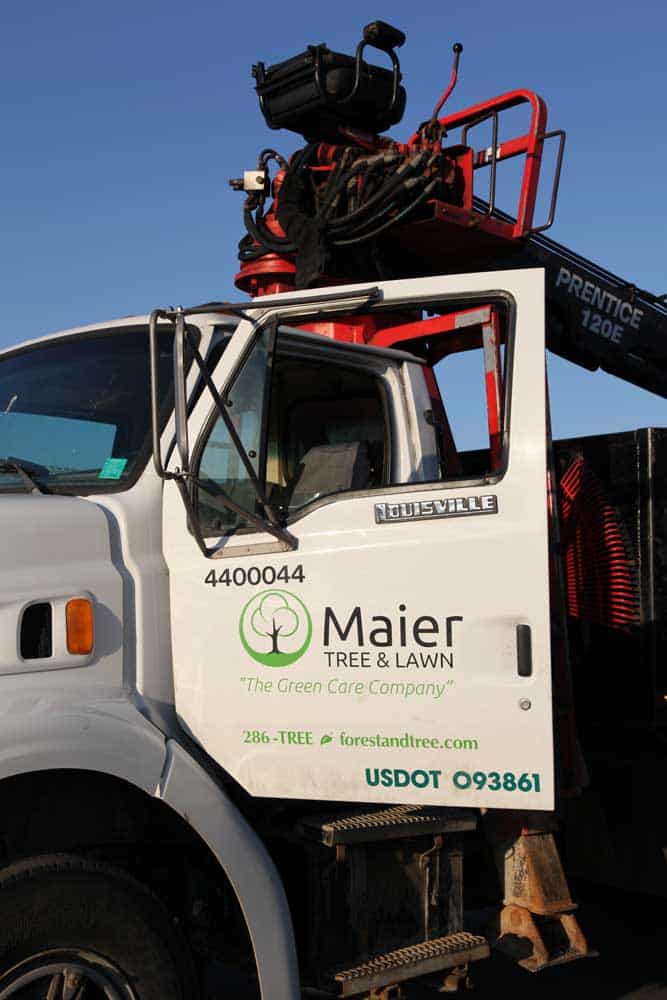 Maier Tree & Lawn has thousands of happy customers who trust them for the care of trees, shrubs, and lawns. "We are more than just tree cutters," said Angela Morgan, a client experience coordinator for Maier Tree and Lawn. "We are experts in trees and plants, and we know how to keep them healthy and beautiful. Our arborists are passionate about the industry."
"RouteSavvy saves us up to $250 a week in office staff time, plus $100-$150 per week of savings in fuel costs and labor costs. Our best guess is that RouteSavvy saves us roughly $400 per week."
— Angela Morgan, Client Experience Coordinator, Maier Tree & Lawn
The Maier Tree & Lawn fleet has grown from 18 vehicles in 2017 to 28 vehicles in 2023. Their fleet includes sales cars, pick-up trucks, boom trucks, dump trucks, chippers, spray rigs, and more. The wide variety of fleet vehicles means the route planning responsibilities can be different for each vehicle, according to Ms. Morgan.
"For example, our debris loader truck commutes between 3-5 job sites a day, with trips to a brush dump in between stops. Our plant health care trucks leave our shop in the morning, and they are routed efficiently by service and make numerous stops in a day," she explained.
With multiple vehicles making approximately 15-20 stops in a day, the complexity of routing required a route planning software tool like RouteSavvy. Before they started using RouteSavvy, routes were being generated manually. "Manual routing was time-intensive and did not allow us to order our work based on location," noted Ms. Morgan.  "We needed a routing tool that could quickly generate efficient routes, and that also was easy to use."
Maier Tree & Lawn came across RouteSavvy route planning software when RouteSavvy was recommended by a software consultant. "Our software consultant recommended RouteSavvy because it was cost effective and easy to use," recalled Ms. Morgan.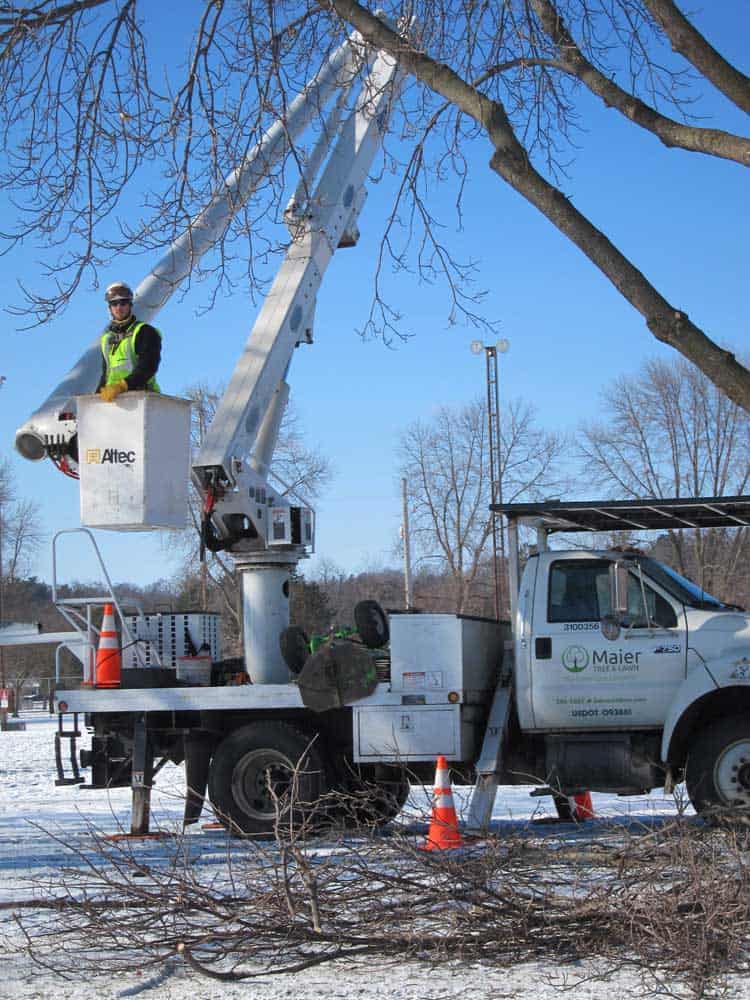 Tree Service Routing Software Case Study: RouteSavvy Provides Significant Benefits For Maier Tree & Lawn
Maier Tree & Lawn has been using RouteSavvy route optimization software since 2015. Across that period of time, Maier Tree & Lawn has been saving upwards of $400 per week – from savings on fuel costs, fleet maintenance costs, and office time, according to Ms. Morgan. "For the office staff, we're saving 20-25 hours a week of staff time, which saves money and also provides extra time to focus on activities that grow the business."
RouteSavvy helps Maier Tree & Lawn save money & boost productivity, including:
Reduced fuel costs

Reduced oil change costs

Reduced tire replacements

Reduce overtime labor costs

Increased productivity

More time to focus office staff time on business growth
Tree Service Routing Software Case Study: RouteSavvy Offers Powerful Features Ideal For Tree & Lawn Service Companies
"There are features in RouteSavvy that we find particularly helpful," said Ms. Morgan.
Features helpful to tree & lawn companies, include:
Fast generation of efficient routes;

Easy address import using .csv files;

Fast, easy export of optimized routes for drivers;

Ability to import notes into the routing information, such as price of the job, how the customer likes to be contacted, and even application record information.
"The state of Minnesota requires application records for all plant heal and lawn treatments," she explained. So, we built an application record that pulls the information from the exported RouteSavvy notes. This means we can use RouteSavvy for more than routing. We eliminate manual data entry of spray application records by pulling that information from the RouteSavvy spreadsheet."
"I've been a champion for RouteSavvy to other tree & lawn companies," noted Ms. Morgan. "RouteSavvy saves time & money, alleviates frustration, and eliminates the need to know the area well for generating efficient routes. Instead, RouteSavvy handles that. In addition, I'm really pleased with how the RouteSavvy support team gets back to me quickly when I have questions."
Need powerful, affordable route optimization software for your business or non-profit? Sign up for our Free, 14-day trial today!